Plastic surgery is a form of re-constructive or corrective procedure to the body with the aim of enhancement of the body looks. Being so then, it requires significant expertise and experience backed up by the right tools of work to achieve the anticipated results. According to an experienced Plastic Surgeon Dr. Sucupira, most people have sought after this procedure in the world for various reasons. A reputable surgeon will, however, advise one on the risks involved in each case before proceeding. This article highlights some of the reasons that make people go for the plastic surgery.
Reasons Why People Go For Plastic Surgery
Enhance beauty
Celebrities have appeared in public looking better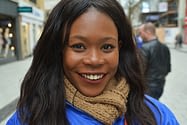 that the last time far so many times. When it comes to beauty and looks enhancement, celebrities, and TV stars are the most affected. They use some of the best plastic surgeons in the world and spend a lot of money to get their desired results.
It is, therefore, an attractive and direct way to make the skin smoother, bust becomes better raised and even to add the hip and buttocks width. The secret to this is to use the best clinics available.
After accident
Accidents leave people with body cuts, deformations and sometimes disability if not dead. For some deformation, plastic surgeons can come in and do corrective procedures like replacing broken nails, lost toes or any other possible part of the body. Some processes are so perfect that no one would ever think something was once a miss. Such reputable plastic surgery clinics can be found online.
Diseases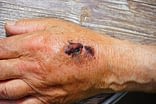 Diseases are devastating and leave the body affected. Cancer, for example, can eat up the body cells severely and even after healing, it can leave a life-long scar. Such scars are the plastic surgeon's bread and butter and a visit to one will leave you smiling home with a solution.
For this kind of corrective surgery, the plastic surgery experts may have to cut another part of the body to cover the visible scar. However, while some of this kind of plastic surgery may be to enhance the looks, others are part of the healing and therefore necessary.
Conclusion
In other cases, birth deformities can facilitate a plastic surgery like in the case of kids born with a cleft lip. As a client seeking this kind of a surgeon, whether for beauty or a must procedure, then only pick the best and be willing to spend some money.