Growing old is a great thing, it's a sign of competence for having lived through and conquered multiple scenarios and obstacles in life. But we don't want to put the signs of struggle on our faces. So, it's essential to have daily self-care. If you are wondering how you can have daily self-care, you can read an article titled "5 ways to give yourself some TLC." Moreover, giving yourself some TLC is not enough when it comes to aging. That's why, in this article, I wrote an article talking about ways to give yourself some self-care for anti-aging routines.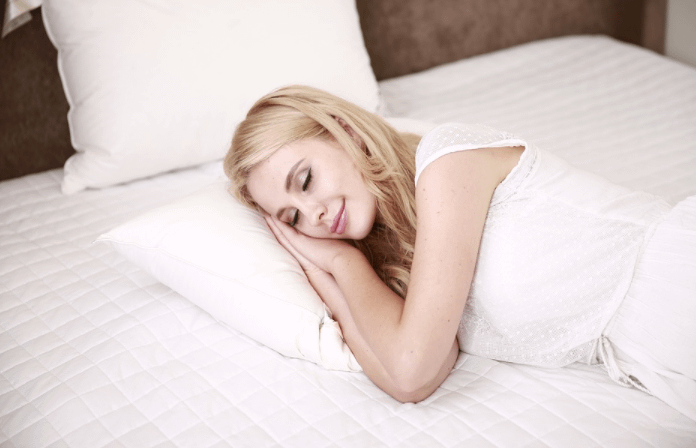 So, many girls are constantly trying to get rid of those wrinkles, lines, and marks that seem to be a testament to all the life experiences and defeating situations we have gone through. Just like life's obstacles, there are several approaches to succeed in overcoming skin aging spots. Here are some self-cares for anti-aging skin and decisions that will help you erase those years from your face. They are recommended by doctors, beauty specialists and research.
Get Enough Quality Sleep
Sleep is essential to our overall well-being. It is great for our mental, physical and spiritual balance. The importance of sleep cannot be overstated. So it's no wonder that doctors say that getting enough sleep is also crucial for our skin. For quite some time, many people have been getting more sleep for their self-care and beauty regimen, and if you haven't, then you should. Also, to fall asleep, urge to sleep with a lace or silk pillowcase because they are soft and fluffy, cradle you comfortably, and not leave marks on your face that can be irreversible over time.
Have Daily Exfoliation and Use Organic Anti-Aging Products
Exfoliation is one of the most popular methods to get rid of marks; many people use anti-aging products. However, doctors recommend using anti-aging skincare products because it is essential not to aggravate the face with harsh chemical compounds. Experts recommend using anti-aging skincare products, such as Laloirelle, with organic ingredients that support the skin's ability to accelerate cell turnover and increase collagen production, resulting in more hydrated skin.
Stay Hydrated
Since time immemorial, doctors, nutritionists, health specialists, and researchers recommend the health benefits of drinking plenty of water. The health benefits of drinking plenty of water include well-drained and hydrated skin. Dr. Nussbaum suggests that if you don't always enjoy drinking water as much as you should, you can convince yourself to drink it simply by incorporating certain fruits and vegetables into your daily diet.