Breast enlargements is a surgical operation aimed at making the breasts look fuller and attractive. This is done by inserting some silicon or saline implants under the breast tissue. Besides just making the breast look fuller, it is also possible to change the shape depending on what the patient wants. Thus, breast augmentation can be a huge boost to a woman's self-esteem as unattractive breasts tend to be a mental drain.
Why do women go for breast implants?
Most women go for in for breast augmentation primarily for
aesthetic reasons. The first reason is usually to give the body and breast a fuller look. It could also be inspired by the need to make the breast look proportional. Breast enlargement also helps women recovering from surgical operations. From a medical perspective, it could also be done to reshape breasts after pregnancy or lactation.
Types of breast implants
There are three main types of breast implants. The type of implant chosen depends on the cost, overall health of the patient, chest structure, the size of the implant, or even the healing ability of the patient. These three options include silicone gel implants, saline implants, and a double lumen, which is often a combination of both silicon and saline implants. As a tip, it is important to set things straight by taking with your doctor before settling for a particular implant.
Who needs an implant?
Breast enlargement is certainly for anyone looking to enhance their self-image. However, this should be an adult as well as someone aware of the pros and cons of going for this operation. It is also advisable to have realistic expectations. As such, anyone planning to have a breast enlargement procedure should endeavor to arm themselves with adequate information before coming up with a final decision. The best way to go about this is to consult an experienced professional in this field.
Facts to know about breast implants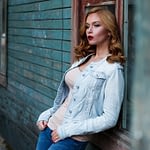 The first thing you should know about breast implants is that their results are not permanent. As such, implants should be replaced or remove after a given duration. As much as breast implants do not interfere with breastfeeding, some people have to go for a revision after pregnancy. The good thing is that there is no evidence that implants can endanger the baby in any way.
All in all, you have to take note that breast enlargement will not give you perfection. It is a cosmetic procedure aimed at enhancing your beauty. Look at the pros and cons before making the final decision.